Bon Cop, Bad Cop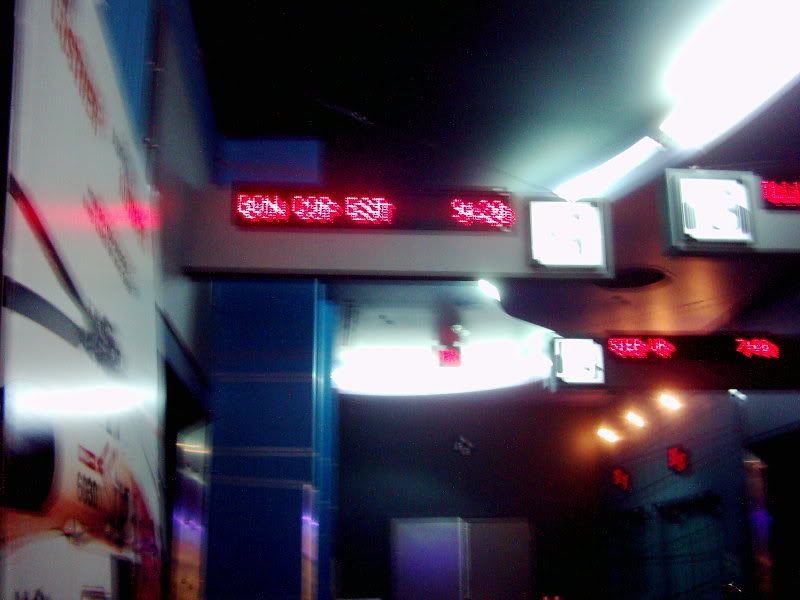 Dir: Eric Canuel (Le Survenant, Le Dernier Tunnel, Nez Rouge)
Cast: Colm Feore, Patrick Huard, Pierre Lebeau, Rick Mercer
Canada, 2006
Seen: August 30, 2006 at Paramount
Reason to see: It's Canadian!!!! Also, I am on my second attempt of
#7 on my 101 list: See 1 film a week in the theatre for a year
. This is week 9/52.
This film is so Canadian, and it is so great. I enjoyed it from start to finish. I was thrilled to see that on a Wednesday night screening the theatre had a healthy crowd who was enjoying the film. There was lots of laughter. I've heard that it's apparently considered the first bilingual film, in English speaking cities it was shown with English subtitles and in French speaking cities it was show with French subtitles. Lots of word/language play - which is... so Canadian. Look here's a action packed Canadian film and lets have a little rapport on language, hehe. I wasn't expecting the level of violence which may have been a bit of naive on my part, considering its a cop buddy movie. I think anyone would enjoys any kind of action film will definitely get a kick out of it. Both Patrick Huard and Colm Feore are excellent.
Shannon's Overall View:
I completely enjoyed it
I will watch it again
I recommend it
3 commercials
5 previews: Rocky Balboa, Crank, The Science of Sleep,
Protector, The / Tom yum goong
, Trailer Park Boys: The Movie
More Film Reviews
here
.
Return to
Planet Shannon
.