#83 - Try out 10 new restaurants #5 Artful Dodger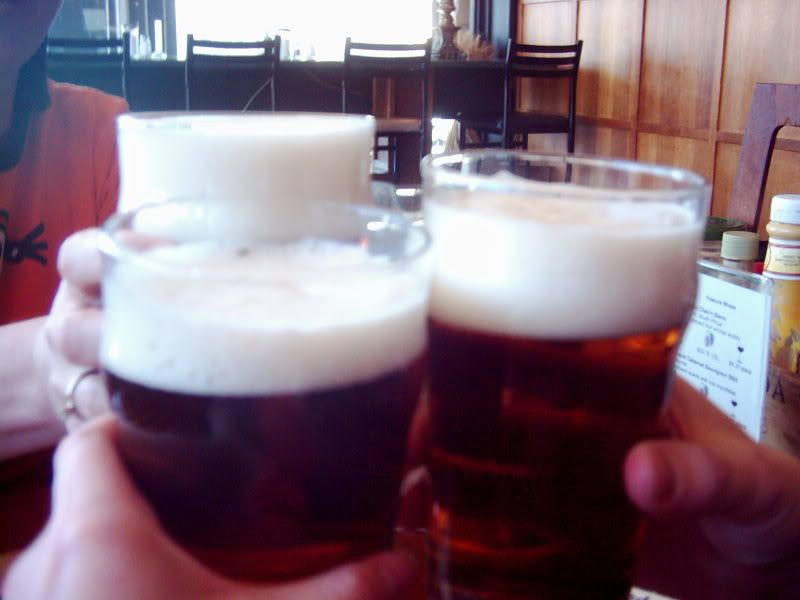 Went to
Artful Dodger
on November 17, 2006 with
Jamie
12 Isabella Street in Toronto, Ontario
This pub I've heard of for ages but I hadn't been there until recently. Technically I went there for the first time in Sept 06 with the folks from TIFF but since I didn't order any food at that time I don't think I could qualify it as a 'restaurant'. But last weekend went there kind of spur of the moment with Jamie. Great place! Good was very tasty as well as reasonably priced, the staff was very nice, there are a few different rooms with different vibes, the one we chilled at had no music! But it was perfect. Cozy warm on a chilly November night and cushy seating, a helping of Fish & Chips, frosty Keith's in had and great company. A great night! I will definately return.
please note the 'stock footage' pic is not of this evening in question but rather another time of frosty beverages... I just don't like having a post w/o pics.

Return to my 101 list.

Return to Planet Shannon.