101 in 1001 Weekly Update #36!!!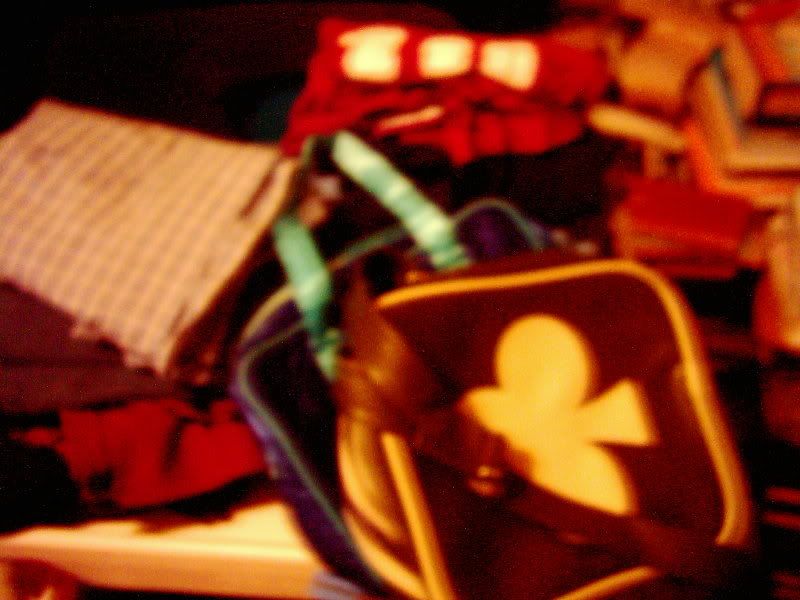 Well its been a pretty good week, made steps forward on a few of my tasks. I'm getting closer on #14 Write something about all the films I see (for the first time) throughout these 1001 days, with writing about five more films:
The African Queen
,
Bon Cop, Bad Cop
,
Chungking Express / Chung Hing Sam Lam
,
Conversations With Other Women
and
Water
. I've now caught up as my film viewing as of August 06, with 42 new ones to write but I plan to keep trucking on this one and hoping to be up to date by the end of 06, and then keep it more up to date.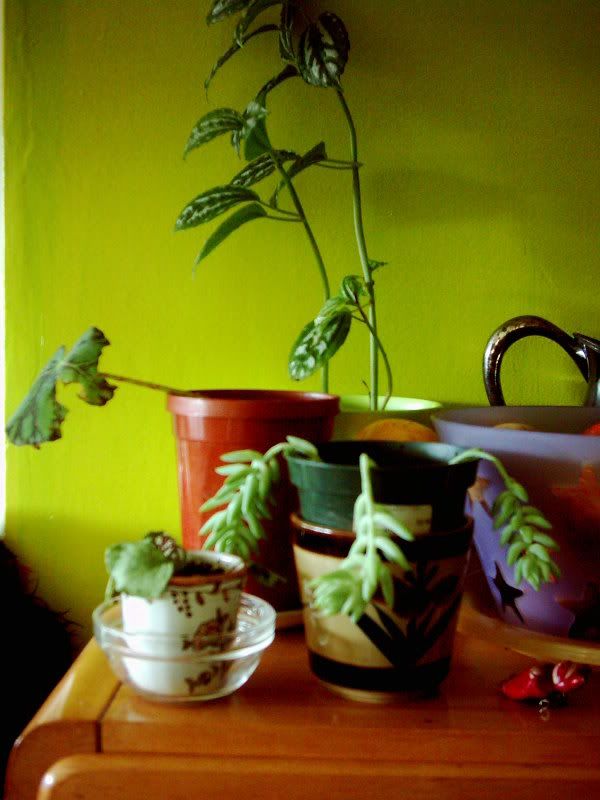 #38 - Keep a plant alive from 'The Auction' from one year to the next
- my 3 plants are still alive! I had a 'moment' with little Berry though.. I noticed the soil was really hard so I kinda poked it a little and the plant came out!!! Barely a root did it have! I felt so bad! I dropped it down then left the room for a moment having plant killer guilt pangs. Then I pulled myself together, and repotted it using soil from a plant in a really big pot. I hope it survives! Ironically, my 'ugly plant' from the last years auction is doing really well! Its got all these new cactus-y looking bits: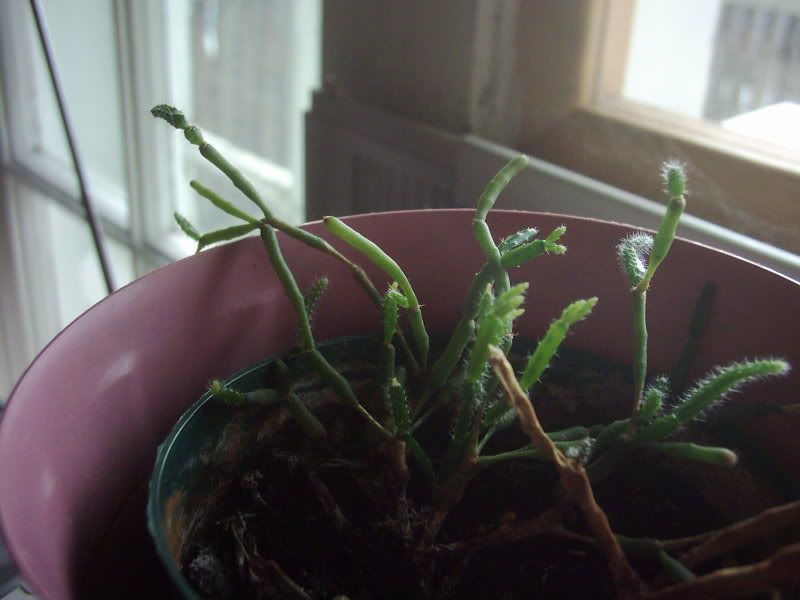 #21 - Save a part of every paycheque
- done.
#94 - Read every day
- done! I've finished reading
"Servant of the Empire"
by Raymond E. Feist and Janny Wurts which makes me at 4/20 on my
List of 20 books
to read. I'm continuing to read
"True Balance"
as part of the
True Balance
, and I've started reading
"The Devil Wears Prada"
by Lauren Weisberger which so far I'm not overly liking as it feels pretty materialistic but I've only got to about page 20 so I shall see how it goes.
#92 - Learn/Discover something new every day Monday Nov 6/06
- definition:
hypotonia
- condition of abnormally low muscle tone & often reduced muscle strenght.
congenital
- medical condition present from birth
Tuesday Nov 7/06
- How to do things on my shiny new iPod - egads, I've become one of 'them'
Wednesday Nov 8/06
- Where to go to vote!
Thursday Nov 9/06
- I'm working on more than double the projects I thought I was (at work this time, I'm completely aware of how many personal projects I have going... hehe)
Friday Nov 10/06
- That I really need to find a way to make my cat not wake me up 4-5 times an hour in the middle of the night!
Saturday Nov 11/06
- That my sister
Suzie
is coming to T.O for a visit!!!!!!!!!!!!!!!!!!!!!!!! WOOT!
Sunday Nov 12/06
- The majority of the films on
My 101 Films to See List
that I can't believe I haven't seen are available from the
Toronto Public Library
!! YAY!
For my full 101 list, look
here
.