I again feel behind as I just started Chapter 2 with the
True Balance
yesterday and after somewhere in the first paragraph it mentioned that the colour for the sacral chakra was orange I got all excited, got my camera out and ran around the apartment taking pictures of anything and everything I had that was orange! There was quite a bit! My camera tends to photograph things reddish, but all of these things in fact are orange.
Here is my collage of the items (thanks to Picasa). I also want to credit that this idea what very much influenced by
corners of my home
as well as
colour week
(June 06).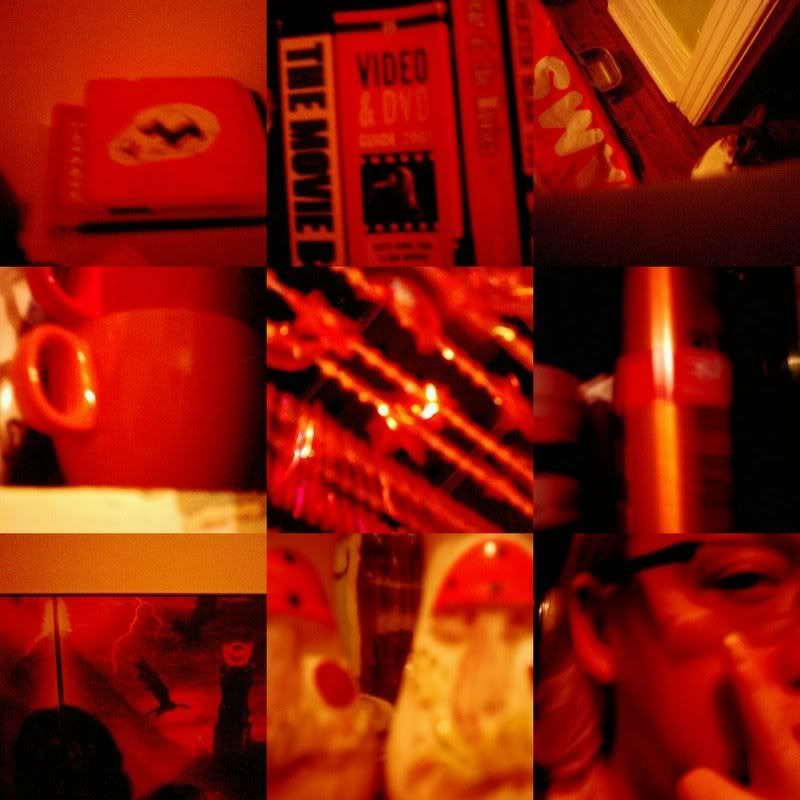 Feel free to share what's orange and sacral around you!
If you feel like playing a little game of "What *is* that?" see if you can find in the picture:
children's book
salt & pepper shakers
movie poster (guess the movie!)
beaded curtian
can of mousse
glasses
movie guide
cat food bag
mugs